Womb Blessing
®

Attunement
1000,-Nkr / 90,-Euro 45 min
It is a system of energetic method to connect women to a specific vibration of feminine energy to bring about:
Personal transformation and a return to a more original and free form of femininity.
Harmony and balance in the four female energies to create physical, mental, emotional and spiritual balance and harmony within the menstrual cycle and within a woman's life.
The Womb Blessing® system helps
women with or without a womb or a cycle to grow in self-acceptance,
self-love and empowerment, and to walk a path of love and femininity in
the world.
Each Awakening builds on the previous one creating a journey of self-realization and personal growth and development.
Even though there is no need for a special reason to do a Womb Blessing, it is a gentle and healing way to honour times of transitions of major life events such as:
Menarche
Engagement, beginning of new partnership, marriage
Pregnancy (the blessing is not recommended for heavily pregnant women)
After birth
Recovery from miscarriage
Post-abortion care
Menopause
Times of loss/grieving
The Womb Healing works to balance the feminine archetypes, restore their energies and release emotional, psychological, physical blocks and obstacles.
In a Womb Healing, I work with balancing your own energy, restoring
the balance within your cycle and clearing blocks "manually" to restore
balance more quickly.
This is a beautiful, gentle way of clearing out the old and painful events from our past caused by old trauma or abuse, and opening a new way into the future.
In the Womb Healing I will channel a higher vibration of MotherLight
energy to your womb energy centre and to your four female archetypes and
your menstrual cycle. It deepens the healing on all levels. The Womb
healing also includes Moon Mother symbols that enhance the healing,
bringing love, light and peace, together with energy balancing.
Womb Healings can bring:
Feelings of self-acceptance
Empowerment and completeness
Return the menstrual cycle to balance
Support women through the change to menopause
Help menopausal women embrace their new form of femininity
A Womb Healing helps either to prepare you to receive the Blessing or to integrate its energies. For this reason the Womb Blessing® is usually combined with the Womb Healing.
Alternatively you can opt to do a Womb Healing on its own. This is a good choice for you if you are experiencing difficulties or unresolved trauma or if a Womb Blessing doesn't feel right at the moment.
According to the method of Miranda Gray, the Female Soul Healing acts on the three energy centers of women.
Compared to the Womb Healing, it expand the healing to include the Chalice (heart) and the Star (third eye) Gateway as well as the Cauldron (womb) Gateway:
Third eye. It supports the hormonal cycle and opens the spiritual consciousness.
Heart. It heals the heart and issues of trust, love, giving and receiving.
Womb. It acts on the physical problems and the emotional patterns that we hold around our pelvic girdle and womb. More specifically, the healing works on the four female archetypes so that more acceptance can arise for each of those energies within us and so we accept ourselves as a cyclical woman, with appreciation for each of the phases in our lives.
I am currently the only doula in Oslo certified as a level 2 Moon Mother®, able to offer you this services also during pregnancy.
All the men can receive a blessing as a recognition and validation of the Divine Masculine in its relationship with the Divine Feminine.
The Gift is a gift of the presence of the Divine Feminine for men. It raises a man's vibration and open his consciousness to the Divine Feminine, bringing healing, validation, love and transformation.
And it can be seen as a validation of authentic masculinity and the release of its expression in the world.
A man can receive the Gift on a regular basis to help him stay centered and balanced in his energies.
After the attunement there is a period of integration which varies according on the individual. When you think the integration is finished, you will be able to receive again.
Minimum age of the Receiver is 7 years old.
This is a lovely healing that can be done relatively quickly and is easy to receive anywhere, also at a distance.
The Grail Renewal is a way to focus the Divine Energy into a specific energy center for healing and restore energy levels and bring balance.
You can receive it as often as you wish.
Minimum age of the Receiver is 7 years old.
To receive a Distant Cauldron Energizer, simply book a time with me and then sit at the required time in meditation with your hands in a bowl position for the duration of the sending. To finish, place your hands on your heart or over your womb-or you can place one hand over your heart and one over your womb. Relax and enjoy! You can receive the Energizer any where, but it is always nice to create a little space in our lives, perhaps with soft music to receive this healing.
The work with the couple consists in an harmonization of the uterus for the woman (Womb Blessing®) and The Gift (as a Gift of the Goddess) for the man at the same time.
As the two practices are an attunement there is an integration period which is 28 days for women and a more or less long period for men.
The process consists of a period of cleaning up patterns and blocks that are not in harmony with the values of the Divine Feminine.
During this period you can experience strong emotions and physical symptoms which are part of a physical detox process.
To experience this sacred couple attunement, it is suggested that:
the couple is already in a process of spiritual unity,
the woman receive the individual Womb Blessing® at least once before the session.
Frequently Asked Questions
Tamara was the perfect doula. Attentive, committed, warm and knowledgeable...
Tamara was the perfect doula. Attentive, committed, warm and knowledgeable, Tamara really helped me throughout my fourth delivery. Throughout the entirety of the labour she never once left my side or chit-chatted with the midwife, she just helped relieve the pain by massaging my back and suggesting the most appropriate positions. Once the birth was over, she waited until we were settled in our room before she left. Once back home, she brought wholesome, home-made food lasting over a week. I was all in all very impressed with her.
Tamara is a sweet Moon Mother and a powerful healer
I attended Tamara's Womb Blessing and Women's Circle in 2019. She has a lot of knowledge and she holds space for spiritual community in Oslo. Tamara is a sweet Moon Mother and a powerful healer.
I've realized how important it is to learn more about your body and mind as a woman- in order to live to the fullest in harmony with nature-
Tamara is an amazing woman! She is always proposing new activities, coordinating people, and coming up with interesting things to learn or do in group meetings. I've realized how important it is to learn more about your body and mind as a woman- in order to live to the fullest in harmony with nature- all thanks to her. I really recommend Tamara.
My period adjusted after the Womb Blessing and healing
You mentioned during our session of Womb Blessing and Healing, that the work will adjust the menstrual period. I want to share with you that my period just came yesterday, which made it 26 days instead of 19-21 days how I've been having it for the past 3 months. So it seems your power worked for me! I'm very happy about this and very grateful. Thank you so much!
She guided me to remember and reconnect with my bodies and wisdom!
After the Womb Blessing, I have been feeling a powerful connection and call from my womb. I have also been experiencing a creative burst and more confidence in my capacity to share my offerings with the world. It brought a lot of synchronicity and connected me to the old ways in which dragons were representations of the Earth's energy lines and the womb revering cultures. Thank you Tamara for guiding me to remember and reconnect with this energy that I will take in my work with women to reclaim our bodies and wisdom!
I manage to stay present and deal with pain in a gentle way
I can say I had a conscious birth where I manage to stay present and deal with pain in a gentle way. All the things from the course "Conscious Birth" were very useful and breathing using vowels was the key for me.
The birth was a gentle home-birth as I hoped
Thank you for the support in the Conscious Birth workshop. The birth was a gentle home-birth in water as I hoped for and no fear was present, just trust and surrender.
Special support for fathers
Thank you for being present. I felt safer especially in the most difficult moments.
Tamara's Sleep Workshop is nothing like any other parenting workshop in Oslo
Tamara's Sleep Workshop is nothing like any other parenting workshop in Oslo. There is a lot of information that everybody should know. It must be spread as much as possible so that we can all get a good night's sleep!
Let's talk about how I can help you.
The first meeting is free and there is no obligation.
tamara[at]naturalpowerofbirth.com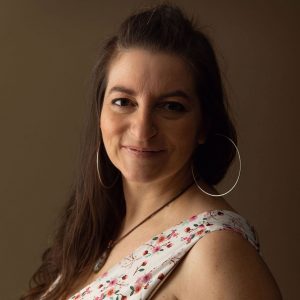 As a trauma informed certified doula, I have specialized knowledge and years of experience helping expectant mommies feel soothed, supported, and cared for as your baby grows inside of you. I know the most common worries and ailments you'll face and the best ways to treat them. I'll teach you how to cope with pain and help you feel empowered and capable in preparation to give birth. Your program will be completely customized to your needs and wishes. We can discuss any fears, doubts, trauma you may have and I'll give you trustworthy counsel and tools to care for you and your baby. In addition to evidence-based information, physical, mental, emotional preparation, you may request to receive energetic healing to help restore the natural flow of energy in your body.